J
esus said, "Let not your heart be troubled; you believe in God, believe also in Me.
In My Father's house are many mansions; if it were not so, I would have told you. I go to prepare a place for you. And if I go and prepare a place for you, I will come again and receive you to Myself; that where I am, there you may be also."
John 14: 1-3
William R. Haage: November 14, 1922-October 26, 1994
Patricia P. Haage: September 9, 1927-December 29, 2012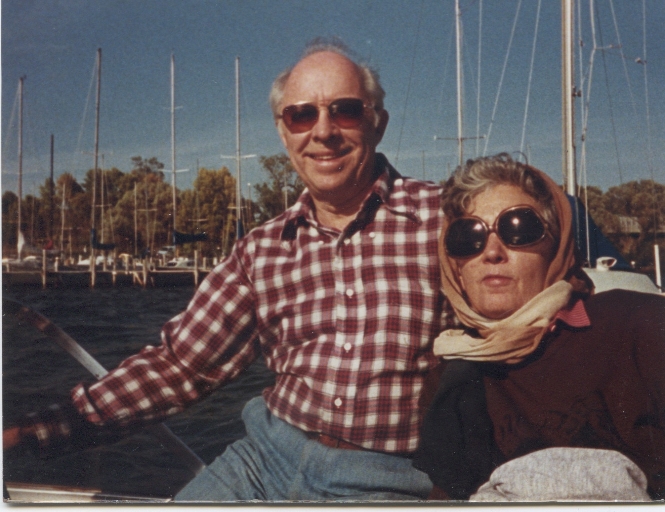 Dad's online Fort Snelling Obit:
http://www.findagrave.com/cgi-bin/fg.cgi?page=gr&GRid=734840&ref=wvr
Obituary for Patricia Haage:


http://www.startribune.com/obituaries/detail/13686109/?fullname=patricia-pearl-%28miller%29-haag
e


Patricia Pearl (Miller) Haage
, age 85, went to be with the Lord on Saturday, December 29, 2012. She was preceded in death by her loving husband, William R. "Bill" Haage.
She is survived by her three children, son, Bret of Minneapolis, son, Greg (wife, Denise) of Golden Valley and daughter, Heidi Winter (husband, Alan) of Fairburn, GA; sisters, Janis Colver of Atlanta, GA and Gwynna Taylor of Springfield, VT; as well as 8 grandchildren and 9 great-grandchildren. Pat was raised in Garden City, KS then moved to Kansas City with Bill where they raised their three kids.
In 1965, they moved to Minnetonka, MN when Bill took a position at Holiday Companies, where he became Vice President. After Bill's passing in 1994, she moved to Atlanta in 2005. Pat's priority was her family and she was a lover of people. She was truly, "the salt of the Earth."
Being an entrepreneur, she had her own successful clothing boutique shop where she was known for great conversations, lots of laughing and stylin' clothes. Pat lived life out loud! A Christian memorial service was held Saturday, January 5, 2013 at 1 PM at the Eden Prairie Chapel of Huber Funeral Homes, 16394 Glory Lane, Eden Prairie (1/2 mi. S. of Hwy 5 on Co Rd 4).